Hello friends, I am asking a favor. Please help me help my friend Nilo Evangelista win in the Wheatgrass T-Shirt Design Contest. Voting started on June 1 and will end on June 30. Currently Nilo's design is on Top 5.
For you to vote you have to sign up first to WheatGrass' website to be registered.
Log in to your newly opened account and vote for Nilo's entry by clicking the vote badge link below
You are allowed to vote up to 5 times, so please vote 5 times by clicking it 5 times! 😀
After clicking the vote link, you will read a note that says
"Thank you for voting. Kindly check your email and click the link in our message to verify your vote."
If you've reached 5 votes already it will say "SORRY, MAX VOTE LIMIT REACHED."
You have to verify your votes by clicking the link sent through the email you used in registering to the site. If you're using yahoo or google email, check your Spam folder if you're not receiving any confirmation email. If you voted 5 times, you should be receiving 5 emails for verification of your votes. Don't forget to confirm your votes by clicking on the specified links, otherwise votes wont be counted and all the efforts will be useless.
Please let us help Nilo grab any of the following prices: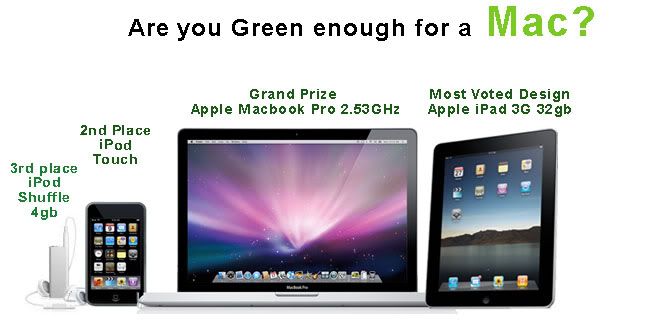 Photo Credit: iheartWheatGrass
Am helping a friend and giving him a favor so that he will give me a favor again by editing my picture. Like what he did on my pic below when he turned the obese me, to sexier anorexic me. 😀 Just kidding Nilo, pero pwede rin,  ehem!
It's just an image manipulation by Nilo. As I mentioned in my Kick Ass Blogger Post, he's a Photoshop 'doctor'. I asked him if he can make me look anorexic too just like what he did on Angelina Jolie and Lindsay Lohan's pic. When I visited his site, just few hours after I published that post, I was already featured there… Sexier Amor by request! Ang bilis!